A major part of India's GDP is from the agriculture and allied products. India being one of the agricultural rich economies has its strong presence and goodwill of agricultural products even overseas. APEDA which is a government registered body working directly under Ministry of commerce & industry is the apex institution to govern the SOP for APEDA registration in India. APEDA act came into force in 1986 by Agriculture & processed food product export development authority act, 1985 passed by parliament.
Functions of APEDA
Development of agriculture related Industries: By way of providing financial assistance, surveys, research studies, reliefs or subsidy schemes etc.
Registration: Export registration on payment of required fees.
Setting quality standards of the product for exports.
Packaging and marketing of scheduled products.
Training & development of industrial personnel.
Carrying out inspection.
How to get complete guidance about APEDA registration in India?
There are a set of agricultural products specified under the APEDA which are known as scheduled products. The exporters of such products require prior approval from the authorities to export them via. APEDA registration in India.
One of the most opted out method to get APEDA registration is to hire a consultant who will look after all the registration, documentation & compliance procedures for APEDA registration in India rather will also keep a close watch on your operations.
Find the most trusted APEDA Consultant [https://www.caonweb.com/apeda-registration.php] >>> fill up the expert consultancy form >>> APEDA consultant will get in touch with you shortly >>> customized advice for each product.
Till the time your APEDA query is in process you can grab as much information about APEDA its benefits, documents required and get answers to all your queries from our website.
What are the advantages related with APEDA registration in India?
Export of scheduled agricultural product requires APEDA registration
Financial credit assistance scheme of government to promote agricultural products
Helps in brand publicity across borders
Expanded market outreach which will help the exporters to understand various other products and the business environment of exporting country.
Participate in the training & development programmes organized by APEDA.
What is the procedure for APEDA registration in India?
Sections 12 of APEDA act, 1985 pens down all the rules & regulation compliance which are required for APEDA registration in India. Who is required to have APEDA Registration? It states thatevery person exporting one or more scheduled products shall opt for APEDA registration, before the expiry of one month from the date on which he undertakes such exports or before the expiry of three months from the date this act came into force, whichever is later.
CAONWEB being the most trusted Chartered accountants financial firm will help you in providing all sorts of APEDA registration assistance till you get your final RCMC certificate. Apart from APEDA registration we will also help in all your business compliances.
Find APEDA registration website (https://apeda.gov.in/apedawebsite/)
Find "Register as Member" clickable option on the right side.

Basic details: IE Code, name of the company, Email ID & contact no.

OTP Verification: Email ID & registered number; the exporter need to first verify both of them separately.

Fill the application form and upload the necessary documents.
APEDA registration fees + 18% GST should be paid through online mode/offline mode.
Application number is generated once the payment is made.
Login details will be sent to the registered Email ID & Contact number.
Exporter can view the status of the application by clicking "Track Application" icon.
In case of any missing information in the application form, the export will need to resubmit the form online.
Hiring an APEDA registration consultant will certainly give you an edge over your competitors because of various reasons such as; expert advice, market analysis, eases in APEDA registration, compliance friendly enterprise.
POPULAR ARTICLES
Related Blog: What is the procedure for registration with APEDA?
Related Blog: APEDA REGSTRATION: Is it mandatory for export of agricultural goods?
Related Blog: APEDA Registration: Procedure of filing & tracking status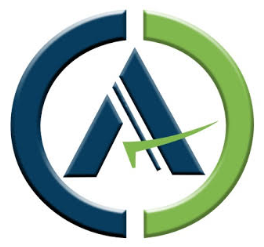 The CAONWEB Team comprises qualified chartered accountants and experienced investment experts who are passionate enough about finances to bring you the best advice and tips on everything related to your hard-earned money.