Fssai Registration is for the people who are the food business operator and aggregators in India like Swiggy, Zomato, Ola food, etc.
What is Fssai Registration/ Food License?
The Food Safety and Security Authority of India is abbreviated as FSSAI. It is a government-run organization that is overseen by the Ministry of Health and Family Welfare in India. The Food Safety and Security Act of 2006 recognizes the FSSAI. It is a government-run institution tasked with safeguarding the public's health. All people working in the food business, whether they are manufacturers, traders, or food business operators (FBOs), must receive a 14-digit FSSAI number that is printed on the package of food so that consumers may purchase it knowing that it meets FSSAI standards and is safe to eat. Find out everything you need to know about Online Food License in India.
If you want to start a food business, you must first obtain an Online Food License from the FSSAI government. Without a Food License, no one can start a food business; otherwise, the act's penalties will apply.
Types of FSSAI Registration
Basic Fssai Registration
This Food License is essential for small businesses and startups with annual revenues of less than Rs.12 lakhs. As your sales graph grows, you can upgrade your basic registration to a state license.
State Fssai Registration
This Food License is for mid-sized businesses with yearly revenues of between Rs.12 and Rs.20 crores.
Central Fssai Registration
If a food business operates in more than two states, it must obtain a separate Food License for each site as well as a central license for the head office/registered office.
How to apply for FSSAI Registration?
You must fill out FSSAI online registration form-A on the FSSAI website and pay for your FSSAI application at an FBO in your area.
You must file FSSAI online registration Form B with the government once the payment verification is displayed in your FSSAI account. Multiple documents and resolutions, such as board resolution and owner self-declaration, must be made for Online Food License. If you find completing documentation a difficult task then you must take the help of Tax consultant near me services.
Then, in relation to your FSSAI product approval application, check the FSSAI licence status. If you do not answer within 15 days of receiving your FSSAI product approval application, the government may return it back to you for revisions. Otherwise, your FSSAI item approval application will be refused.
You will get your Online Food License certficate within 15 days, if you take the help of Online Ca services. The government department will take 50 working days for online application approval.
Conclusion:
Every individual in our world is health-conscious, and they prefer to eat the highest-quality, FSSAI-approved food. Following the inspection of the food, a license will be granted to a food business operator to conduct business. As a result, every food business operator is required to obtain a food license from the FSSAI, which confirms the food's quality in accordance with the FSSAI Act's standards. Canonweb can help you with the Online Food License process because they are the best Online Ca services providers.
FAQs
Who needs Fssai registration?
The FSSAI Registration is for all food manufacturers, operators, producers, retailers. etc. Any food business operator with an annual turnover of more than Rs. 12 lakh.
How many days it will take to get FSSAI registration?
In 7-10 days, a basic FSSAI licence can be issued. A State and Central licence can take up to 30 days to obtain.
Is FSSAI registration mandatory?
The Food Safety and Standards Authority of India (FSSAI) registration is a legal requirement that ensures the safety of food products provided or made by various enterprises in India. It's an Indian food safety certificate issued by the relevant food authorities. Before beginning any food company in India, you need to get FSSAI licence first.
Can we have two FSSAI licence?
An FSSAI licence is issued for a specific business location. All types of business operations that are undertaken at the same location can be used to run different types of enterprises under a single license. There will be different licenses issued under the FSSAI basis of each different product.
POPULAR ARTICLES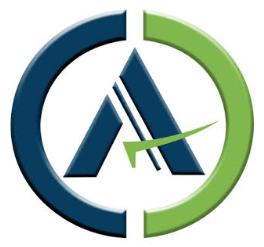 Chartered Accountant by profession, CA Sanket Agarwal has an experience of above11 years in Cross Border compliance , Import Export , International Taxation & is a passionate content creator.