Most people are aware that your health and safety are protected by a registered autonomous body like FSSAI. The Food Safety and Standards Authority of India, or FSSAI, is a government agency that operates under the Ministry of Health and Welfare. Because all food business operators in India are required to register with the FSSAI, proprietors must be familiar with the FSSAI food license number used. Also, when you register with the FSSAI, you are provided a unique 14 digit FSSAI food license number.
Kinds of FSSAI Registration in India
Every food business operator's greatest purpose should be to keep food safe and hygienic. To help achieve this goal, the government formed the Food Safety and Standards Authority of India. Depending on the nature of their firm, business owners can choose from three different forms of FSSAI registrations.
For large food establishments, a centralized license is needed.
For medium-sized food establishments, a state license is required.
Small food businesses need to complete a basic registration.
Advantages of an FSSAI food license number: Online FSSAI Registration
The following are some of the benefits of obtaining an Online FSSAI Registration:
Systematically improves food safety and security.
Increases brand value and raises consumer awareness.
FSSAI food license number provides many legal advantages.
Aids in the regulation of imported food.
Facilitates the future expansion of the company.
Online FSSAI Registration application procedure
To register for an FSSAI licence online, undertake these stages.
Check your eligibility for registration or state/central license on the FSSAI's official website (http://foodlicensing.fssai.gov.in).
Fill out the sign-up form for the criteria that apply to you and your account will be authorized.
Start filling out the application form after logging into your freshly formed account. Make sure you have all of the documents you'll need for the criteria you've chosen.
After you've finished filling out the form, click submit and print it off to keep it as a backup. You'll be given a code number that you may use to follow the progress of your FSSAI application.

Following receipt of the application, the appropriate authorities will analyze it before conducting an inspection. If the appointed inspector is happy with the details and physical examination, he or she will transmit the report to the competent authority, who will then grant the license. According to Sanket Agrawal a well-known charted accountant fssai application approval could take up to 60 days to provide the FSSAI food license number. If you find Online FSSAI Registration following steps difficult then you must consult Online Ca services.
Validity and Renewal of Online FSSAI Registration
The duration of your FSSAI license is determined by how long you applied for it. The cost of an FSSAI license rises with the number of years you have it. An FSSAI license can be valid for up to 5 years. Before your current FSSAI license expires, you must apply for a new one. According to the FSSAI requirements, you must wait at least 30 days before your license expires. You will be charged a penalty of Rs 100 per day if you do not submit your application on time.
The authorities may sue you if you do not renew your FSSAI Renewal License. They can put your company on hold. As a result, you should renew your food license on schedule to avoid penalties. We have Caonweb leading legal service providers in India. They offer the best Tax consultant near me servcies.
Frequently asked questions
Add FAQ:
Q-What is the process of Fssai registration?
The FSSI registration process is very simple and easy to follow login to fssai website http://foodlicensing.fssai.gov.in and make an application for FSSAI registration along with documentation prescribed on the FSSAi portal. If you find it difficult take the help of online ca servcies Caonweb.
Q-How many days it can take to get FSSAI license?
In 7 working days, you will have your basic FSSAI licence. After applying for an FSSAI licence, it can take up to 60 days to receive one. If you want a quick response then connect with Caonweb.
Q-How can I get FSSAI approval in India?
India's recognized food regulator is the Food Safety and Standards Authority of India (FSSAI). It is responsible for drafting and enforcing regulations governing the manufacture and sale of food items in India. Any food product wishing to join the market must first receive its clearance.
Q-What is the eligibility for the FSSAI exam?
Candidates should be between the ages of 21 and 50, and have a Bachelor's Degree from a recognized university or institution, as well as an understanding of computers and the internet, to enroll for the FSSAI form.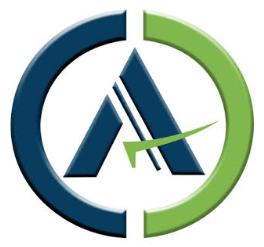 Chartered Accountant by profession, CA Sanket Agarwal has an experience of above11 years in Cross Border compliance , Import Export , International Taxation & is a passionate content creator.