Company Registration in India is necessary to do make credibility in business. Choosing the best company structure for your firm is just as crucial as any other business decision, do Company incorporation and register. Your company will be able to operate more efficiently and complete its goals if you have the correct chosen right company structure. Every business in India is required to register as part of the legal requirements. Let's try to grasp the many forms of business structures in India before learning the Online Company Registration procedure. Online Ca services can help you better in completing the Online Company Registration process, so take assistance.

About Online Company Registration Process: Steps to follow
Step 1: Choosing the right company for Incorporation
Liability, taxation, and record-keeping will all play a role in determining the form of business structure you choose. Here's a list of Online Company Registration, you can do in India:
Private Limited Company
Public Limited Company
Section 8 Company
Nidhi Company
NBFC Company
Sole Propertiorship
Step 2: Getting a DSC (Digital Signature)
For Company Registration in India, you have to consider getting DSC. As the company's registration is entirely online, DSC (Digital Signature) of all owners and partners is important to submit forms to the MCA portal. All proposed directors and subscribers to the Moa and aoa must submit a DSC. expert Sanket Agarwal is leading chartered Account in India, marks obtaining DSC as important.
Step 3: Apply for Filling Name Approval
When it comes to Company Incorporation, you must choose a name with a suffix. When someone is choosing a name for their business. Let's imagine they want to Private Company Registration in India. They'll need to append the suffix "Pvt Ltd" to the company's name. Name Approval can be requested using one of two e-forms.
RUN FOR YOUR LIFE (Reserve Unique Number).
SPICe+form
However, before filing for name approval, make sure that the proposed name of the firm does not contradict the name of another company.

Step 4: Apply and get DIN
Anyone who wishes to be a director in a company must receive a Director Identity Number (DIN), which is an identification number for a director. The proposed director's DIN, as well as his or her name and address evidence, must be included in the online company registration form.
Step 5: Do MOA & AOA submission:
Following name approval, both the MOA and the AOA must be written and listed with the MCA. Additionally, the "Digital Signature Certificates (DSC)" must be attached to both of them for Company incorporation.
Step 6: File for Company incorporation
The filing for Company incorporation is the final step in the business formation process, and the MCA has created specific procedures for company formation. Limited Companies (Public/Private/LLP/OPC) can use SPICe Forms (INC-32) to complete their incorporation. The Company Registration in India will take 7-15 days to arrive. Concerned departments will help you with PAN, TAN, and other certifications as promised at the time of application submission when you receive the Incorporation Certificate.

Conclusion
The Company Registration in India is not an easy process when it comes to MCA portal registering. So, take help of Tax consultant near me servcies.
FAQs
Q– What are the different steps to register your startup in India?
In India, there are four primary processes to registering a company or a startup. The foremost step is to get a DSC. Obtain a Director Identification Number (DIN). Create an account on the MCA portal by registering as a new user at mca.gov.in Form a corporation or apply for a business license.

Q– How can the company registration process be made easier?
Connects you with professionals for all types of Company Registration in India and other legal and regulatory compliance CS and CA services.CaonWeb is offering the best ca servcies at discounted prices.
Q– Why is the registration process so important?
Company registration is basically the preferably step in legally establishing your business. It simply implies that if you form a company, you will have the lawful power to do business. Registration is a required step for today's business owners. When it concerns company registration, which gives legal protection to your firm, the size of your organization makes no difference.
Q– How many days does it take to register any type of company?
The MCA's latest modifications have made it easier to register any type of business with the government. It can take anywhere from 7 to 10 days to formally register your company if you have all of your documentation in order. Caonweb can help in company registration easily.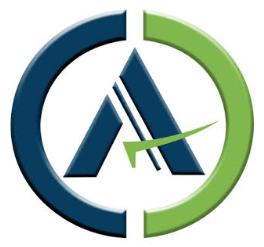 Chartered Accountant by profession, CA Sanket Agarwal has an experience of above11 years in Cross Border compliance , Import Export , International Taxation & is a passionate content creator.