Import Export Code is abbreviated as EC. The code is a ten-digit alpha numeric number that must be used by all exporters and importers. It's important to note that the Import Export License only applies to goods, and services The authority for issuing the code is the Director-General of Foreign Trade. Furthermore, all individuals and/or businesses involved in export and import would be required to have an IEC. However, DGFT exempts a few groups from having to use this code. So all the small business traders must get IEC Online Registration.
Steps to get IEC Online Registration : Obtaining Import Export License
Step 1: Fill Application Form to get Import Export Code
To obtain a code, an application must be submitted to the DGFT in the Aayaat Niryaat Form 2A format in the area where the company's registered office is located. Import Export Codes can also be obtained through an online filing system provided by the government. Take advantage of today's Online Ca services.

Step 2: Preparation of IEC Online Registration essential documents
Details about the company and its owners, administrators, or partners, as well as bank account information. In addition, ANF 2A requires a bank certificate as a primary prerequisite. ANF 2A must be provided with all of the appropriate paperwork for Import Export License. On the ANF2A form, a DSC and Adhaar OTP is required.
Step 3: Import Export Code fee payment
Once the form is completed, it must be filed with DGFT and a governmental administration fee must always be paid. Your application may be returned to the IEC department for revision. You have 15 days to respond to the DGFT.

Step 4: Import Export Code License Issuance
The Directorate General of Foreign Trade will assign an IE Code to your company once it has been completely confirmed by the department. This Internet Explorer code can be found in both soft and hard copies. You will receive the softcopy through email and can use it to begin the import-export process.
Validity of Import Export Code and Import Export License
The IEC Online Registration is a continuous process that is valid for 1 year and now from July,21 it is mandatory to update IEC on yearly basis. As a result, updating, submitting, and renewing your IE Code registration will be a breeze. It remains in effect until the business ceases to exist or the registration is canceled or withdrawn. Furthermore, unlike tax registrations such as GST or PF, the importer or exporter is not required to complete any filings or follow any other compliance requirements such as annual reporting.

Because IE code registration is one-time and needs no extra agreement, it is allowable for all companies and LLPs to get an IE code after establishment.
Conclusion
You can also find the greatest Online Ca services providers in your area in this era of digitization, where every firm is moving their commercial operations online.
Traders are looking for an IEC registration professional they can trust. An IEC registration expert will not only assist in obtaining the Import Export License but will also provide other services that are necessary for the company's Import Export Code operations. Caonweb is best Tax consultant near me servcies providers they can help you with IEC Online Registration.
FREQUENLTY AKSED QUESTION
What is IE Code?
An Importer-Exporter Code (IEC) is a critical business identifying number that must be used while exporting from or importing into India. Unless specifically exempted, no person may export or import without first getting an IEC. To get IEC Online Registration you must connect with best Online Ca services providers like Caonweb.
Why is IE Code required?
There are various reasons that Import Export Code is needed but the important fact is IEC serves as a license for commodities import and export. It is recorded with the port through which the items are imported or exported. Also, IEC is used to clear goods from customs authorities.
Who requires an IEC?
Anyone who wants to set up an import/export firm in the country will need an IEC (Import Export Code). The DGFT is the one who circulates it. IEC is a 10-digit code alpha numeric code that is applicable for a lifetime. 
Can Export/Import be made without IEC?
A significant firm identifying number required for the export from or import to India is an Import Export Code.No export or import can be performed by any person without getting an IEC unless clearly exempted.
POPULAR ARTICLES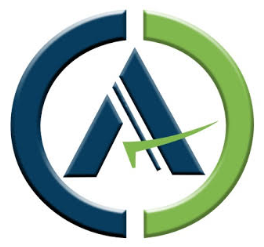 The CAONWEB Team comprises qualified chartered accountants and experienced investment experts who are passionate enough about finances to bring you the best advice and tips on everything related to your hard-earned money.