Caonweb can help you with registration by giving you an application for an Import Export Code. They are offering the best Tax consultant near me services.
What is meant by Import Export license/Registration?
To import or export goods or services, an individual or business needs the 10-digit Import Export Code (IEC). The Director General of Foreign Trade (DGFT), Ministry of Commerce and Industry, Government of India, is responsible for issuing this code. This code has perpetual validity, thus it doesn't need to be renewed. This code is generated between 10 working days after all required changes have been made to the papers and they have been submitted.
The name of your firm or your name can be used to issue this code. Once issued, it is valid to all of its departments, branches, factories, and organizations.
Eligibility Criteria for Import Export Code
Before submitting an application for Import Export Code registration, each Import Export license must meet the requirements listed below:
Importers and exporters are required.
In India, you must be a legal company entity.

Steps to Apply for IEC Code Registration
Go to the DGFT's official website first.
Then select the "Services" tab from the homepage's top header.
Select "IEC Profile Management" from the menu drop-down option.
A new page will appear. Select the "Apply for IEC" link on the webpage.
Choose "Register" from the menu options. After providing the necessary data, click the "Sent OTP" button.
After typing the OTP, click the "Register" button to complete registration.
Upon the successful validation of the OTP, you will receive a message containing the temporary password, which you can modify once you have logged into the DGFT website.
After registration there, enter your username and password to access the DGFT website.
Choose "Apply for IEC" once more from the drop-down menu on the webpage.
After finishing the "Aayaat Niryaat Form – ANF2A" application form, uploading the needed files, and making the necessary payments, click the "Submit and Generate IEC Certificate" button. It is necessary to deliver Appendix-18B. Sent with the IEC Code Number Application Form and two passport-size photos attested by the applicant's banker on the applicant's letterhead.
The IEC Code Registration will be produced by the DGFT. You can print your certificate once the IEC code is ready.
IEC Code Registration Validity
A one-time registration for the Import Export license is valid for the remainder of your life. The filing, updating, and even renewal of IE Code registration will be simple as a consequence. It continues to be in effect either until the business is no longer in existence or until the registration is revoked or taken back. Also, just as registrations for tax like GST or PF, the importer or exporter is not needed to submit any files or meddle with any other compliance obligations such as reporting annually.
After incorporation, all LLPs and even corporations should be given an IE code because it just needs to be registered once and doesn't require further compliance.
If you want the Import Export Code Registration with Caonweb. They help in Online CA Services completion as quickly as possible and at the lowest possible cost, contact us. 01204231116

FAQ
Q. Are the import and export do we require different Import Export Codes?
The same IEC can be used for both import and export; no special codes are needed. Contrary to popular belief, there is no requirement for a unique IEC code. Both import and export require the same registration, which only needs to be completed once. The same IEC code may also be used for both import and export. For businesses, obtaining an IEC code has many benefits.
Q. How much time does it take for IEC Code Registration?
It takes 10 to 15 days for the IEC number to be ready after the necessary paperwork has been submitted, which includes two recent passport photos, a copy of the PAN card, a valid government ID, a bank account certificate, evidence of residency, and an application letter.
Q. How can I change or update my import-export code?
You can update an IEC's information and submit a request for an automatically approved change by clicking.
Q. Who is excluded from having an IEC?
Government agencies, ministries, and other charitable organizations that have been informed are among the groups exempt from having an IEC. Moreover, traders who have registered for GST are not required to hold an IEC.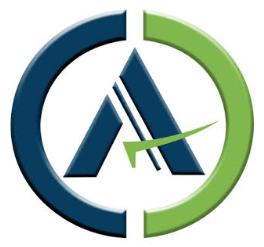 Chartered Accountant by profession, CA Sanket Agarwal has an experience of above11 years in Cross Border compliance , Import Export , International Taxation & is a passionate content creator.