In today's globalized world, expanding your business beyond borders is a profitable opportunity. However, to engage in international trade legally, you need an Import Export Code (IEC). Caonweb will guide you through the process of IEC code registration, highlighting the significance of this vital document for your business growth.
In this article, we will delve into the significance of IEC code registration, its benefits, and how to obtain it conveniently.
Table of Contents
About Import Export Code (IEC)
Where is IEC applicable?
Where Import-Export Code Registration. is not applicable.
Documents required for IEC (Import Export Code) Registration.
Steps in the process of IEC (Import/Export Code) Registration.
Benefits of taking IEC (Import Export Code) Registration
Expert Insights
FAQs
Conclusion

Conditions where IEC is applicable?
1-At the time of customs clearance of goods by Importer IEC is required by customs authorities.
2- At the time of sending his goods by exporter IEC is required by the customs port.
3- At the time of sending money abroad through banks IEC is required by the bank.
4- At the time of receiving money in foreign currency directly into his bank account then IEC is required by the bank.
Conditions where IEC is not applicable?
IEC is not mandatory for all GST-Registered traders. PAN can be used as a new IEC code for import/export purposes. No IEC is required for personal use, government departments, ministries, and notified charitable institutions.
Steps involved in IEC (Import/Export Code) Registration
To register IEC, visit the DGFT website.
Go to the 'Services' tab on the homepage.
Select the 'IEC Profile Management' from the drop-down list.
Select the 'Apply for IEC' option.
Click on the 'Register' option. Fill in the required details and click the 'Sent OTP' button.
Insert OTP and register by clicking the 'Register' button.
After validating the OTP successfully, you will receive a temporary password, which can be further changed after logging into the DGFT website.
After registering on the DGFT website, login to the website by entering the username and password.
Go to the 'Apply for IEC' option on the DGFT website.
Click on the 'Start Fresh Application' button.
Enter the general information, details of proprietor/partner/director/Karta/managing trustee, bank information, and other details, attach a Digital Signature Certificate (DSC) and make the payment.
After successful payment, it will be redirected to the DGFT website. The receipt will be displayed. Download the receipt for future reference.
The IEC Certificate is sent via email. It can be downloaded after logging in to the DGFT website and clicking the 'Print IEC' option under the 'IEC Profile Management'.
List of documents required for IEC (Import Export Code) Registration
Individuals, firms, or company's copy of PAN Card.
Provide a copy of the proprietor's Aadhaar card, voter ID, or passport.
Proof of establishment, incorporation or registration of the partnership, society, proprietorship firm, Pvt. company, HUF, etc.
Proof of address of business premises, such as sale deed, lease deed, rent agreement or utility bills (electricity bill, telephone bill or mobile bill).
Enclose copies of current bank account cancellation cheques for individuals, companies or firms.
Also provide a self-addressed envelope for delivery of the IEC certificate by registered post.
Benefits of IEC registration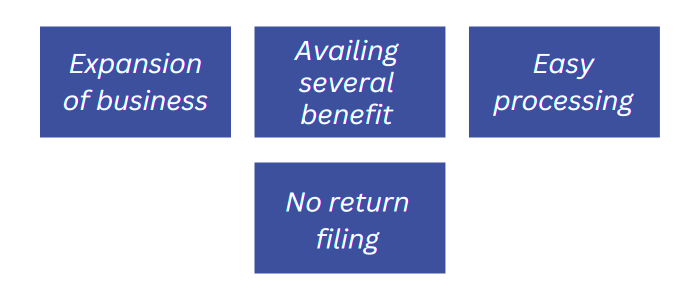 1-Expansion of business
IEC helps businesses expand globally and grow with their services/products.
2-Availing several benefits
The IEC registration enables companies to avail benefits for their imports/exports from DGFT, Export Promotion Council, Customs, etc.
3-No return filing
IEC registration does not require any return filings of export / Import transactions, there is no requirement to file returns with DGFT.
4-Easy processing
Obtaining an IEC code from the DGFT is a straightforward process that doesn't require any proof of export or import. The application can be submitted and the IEC code can be obtained within 10 to 15 days.
Expert Insights: CA Sakshi Agarwal
When it comes to the intricacies of IEC code registration and its implications for your business, CA Sakshi Agarwal, a seasoned professional in international taxation and cross-border business, shares her insights and expertise to help you navigate the registration process effortlessly.
Why Caonweb is Your Trusted Business Name
For a seamless IEC code registration experience, Noida-based Tax consultants "Caonweb" stands out as a reliable and trustworthy name in the industry. Under the guidance of our expert team and a client-centric approach, we ensure the registration process is not only efficient but also compliant with all legal norms.

Frequently Asked Questions
Q1. What is the IEC code?
The IEC code, or Import-Export Code, is a 10-digit identification number required for businesses engaged in international trade.
Q2. How can I apply for an IEC code online?
You can apply for an IEC code online through the DGFT's website by providing the necessary documents and details.
Q3. What are the benefits of having an IEC code?
Having an IEC code allows your business to engage in international trade, ensures legal compliance, and provides access to government incentives.
Q4. How long does it take to obtain an IEC code?
Typically, an IEC code is issued within 1-2 working days of applying online.
Q5. Why choose Caonweb for IEC code registration?
Caonweb is a trusted business name known for its expert guidance and client-centric approach, ensuring a smooth and compliant registration process.

Conclusion
In conclusion, the Import Export Code (IEC) is a crucial requirement for businesses looking to engage in international trade. Its benefits are numerous, and with the convenience of online registration and expert guidance from CA Sakshi Agarwal, obtaining your IEC code has never been easier. Choose Caonweb for a seamless experience and take the first step towards expanding your business globally.
In this article, we've covered the essentials of IEC code registration, from its significance to the online application process and the benefits it offers. With expert insights from CA Sakshi Agarwal and the trusted assistance of Caonweb, you can confidently pursue your international business ventures. Don't miss out on the opportunities that global trade has to offer. Get your IEC code today and unlock a world of possibilities.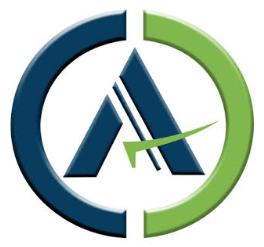 Chartered Accountant by profession, CA Sanket Agarwal has an experience of above11 years in Cross Border compliance , Import Export , International Taxation & is a passionate content creator.