What Is MSME?
MSME broadly known as Micro-Small-Medium Enterprises.
MSME mainly deal with Manufacturing and providing Services, It leaves a high end impact on social and economical structure of Indian Economy and also termed as Foundation of Economy.
MSME Contribute 45% or even higher to Indian economy its work as a supporting structure to provide necessary reliability to Indian economy against global impact or International Marketing & Manufacturing.
MSME Provide employment to 120 million peoples of India and contribute 45-50% of export, 95% Industrial Unit, 45% employment.

MSME Registration Classification
MSME classification is mainly based on Investment done by the owner & Turnover gained by the venture.
MSME Online Registration
It is an online process by just using your Aadhar card you can get it done online with just scanned document of your Venture. It is a much more Simplified Process of MSME Online Registration.
*MSME registration or any company incorporation required Professional Guidance-CA ON WEB (CA services, Guidance, Documentation) https://www.caonweb.com/contact.php
MSME online Registration Process
Companies need to follow the above link name as Udyam Registration Process to register as MSME here enrollment is done under 2 Categories-
For new Entrepreneurs as a fresh Registartion.
For those who are already registered as EM-II or Udhyog Aadhar Memorandum.
For New Fresh MSME Online Registartion-
Visit MSME Registration
Above website Known as Udyam Registration Process.
This can be done Using Aadhar card.
Select New Entrepreneurs who are not registered yet.
After that Feed Your Aadhar Number & Company Name.
Now Validate and Enter OTP as on your Contact Number.
After that Site will fetch your PAN Details from your linked Account.
After that validate your PAN and fill the Required Detail of Plant & Machinery.
After entering all detail submit the final OTP.
Now you get Reference Number provide by Udyam Registartion Site.
Wait for Few days due to verification of your Document after that you will receive your MSME Certificate.
📢 Register your Company 2999₹
*Before follow all of these steps please Update Your PAN and GSTIN to avoid any rejection.
For those who are already registered as EM-II or Udhyog Aadhar Memorandum.
Visit Udyam Registration
Select "Having registration as EM-II or UAM"
Enter your Udhyog Aadhar Number.
Generate and Verify OTP.
MSME Registartion Complete.
MSME Registartion Certificate
After all of the above Process complete and after the verification of documents Govt. Dept. allot a MSME Registartion Certificate which serve as a registration proof.
By which an Enterprises can avail all Schemes, Programs, and Concessions, and so on provided by Govt. of India.
Multiple Enterprises MSME Online Registartion
If an applicant has more than one Enterprise, he has to seek for Separate Registration process for each Enterprises and Separate MSME Registartion Certificate issue for each of the enterprises.
📢 File GST Return 999₹
Purpose of MSME Registartion
Govt. Department which deal with the MSME Sectors found that Contribution of Micro Small And Medium Enterprises is more than that of expected value It generate Economical as well as Employment growth so for providing Boost and to organize these sectors MSME registration is required.
Scheme Launched by Indian Govt. for MSME Sectors

Benefit of MSME Online Registartion/Certification
Help Owner to Avail Bank loan on lower Interest rate as of normal rate.
Enterprises have MSME Certificate became eligible for Tax Exemption.
MSME Registered Business can avail various license and certification issued by Govt.
MSME Registered Business can avail Reimbursement of Expense incurred on ISO Certification.
MSME Registered Business avail MAT (Minimum Alternate Tax) to carried forward for 15 years as of Normal business 10 years.
MSME Registered Business can avail Concession and Rebate on cost of Patent or Industry Setup.
MSME Registered Business can avail Govt. Tenders through E-tenders because Integration of Udyam registration Process with Govt. E Auctions.
MSME Registered Business can avail One Time Settlement Fees for nonpayment of MSME Amount.
Documents Required for MSME Online Registration
Address Proof of Business Premises.
Scanned Copy of Sale and Purchase Bill Book.
Receipt Evidence of Plant and Machinery.
Industrial License.
Aadhar Number.
Pan Card
Bank Account Number.
NIC code.
Employee DATA if Available.
Commencement Date of Business.
Detail of Partners.
GSTIN Certificate.
Partnership Deed.
Incorporation Certificate.
MOA
AOA
Partnership Registartion Certificate.
Resolution Copy passed in General Meeting of Company.
Authorized Signatory NOC and Resolution set by Company.
Validity of MSME Registartion Certificate
MSME Registartion Certificate is Valid unless-Until Business is Operational.
Revocation occur only when Business Turnover Exceed its Prescribed limit.
A Business can upgrade from Micro to Small to Medium but if it cross Medium Enterprises Slab limit than MSME Registartion will be canceled.
FAQ-
Q.) Who is Eligible for MSME Online Registration?
Any type of Business Entity.
Q.) MSME Registartion Fees?
No Fees prescribed by Govt. but Professional Fees is applicable because it require guidance Contact us MSME registration or any company incorporation required Professional Guidance-CA ON WEB (CA services, Guidance, Documentation) Contact us: Click Here
Q.) Industries Fall under MSME?
Manufacturing and Service Provider.
Q.) Limits of MSME?
MSME registration depends on Investment and Accrued Turnover by the Business.
Q.) Is MSME Registartion Compulsory?
No its is not compulsory but if business deal with Manufacturing and service Industry then MSME registration provide many benefits.
Q.) Process of MSME Registartion?
Please follow above steps for registration.
Q.) Benefit of MSME Registartion?
Concession, Rebate, Tenders, Reimbursement, credit facility and so on please read above for more information.
Q.) Any much more mandatory Documents?
Yes, Aadhar Card is must and main document for setup of registration.
POPULAR ARTICLES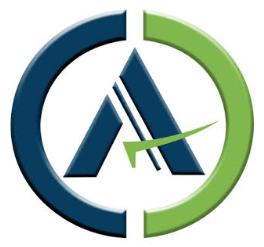 Chartered Accountant by profession, CA Sanket Agarwal has an experience of above11 years in Cross Border compliance , Import Export , International Taxation & is a passionate content creator.