Section 8 company is the most popular form of NGO registration in India. Though there are other ways to establish as NGO such as trust formation, society registration but section 8 company is the most preferred one. Before you read the entire blog, let us quickly summarized what you will get to understand about section 8 company in India. In this blog, you will find answers to
What is the minimum requirement of company registration on section 8 company?
what is the objective of going for section 8 company?
What is the company incorporation charges for section 8 company?
What are the benefits of having an NGO in the form of section 8 company?
The objective of section 8 company
Section 8 firm operations are for common the welfare of the population at large and it is formed for the promotion of commerce, science, art, sports, education, research, social welfare, religion, charity, protection of environment or any such other similar nonprofitable object.
Though section 8 company may also engage in profit-making activities that are commercial in nature, any profit is separately reported in such cases. The profit earned from section 8 company has to be utilized for the objective for which NGO was formed.
The minimum requirement for company registration –a section 8 company
Minimum two shareholders;
Minimum two Directors (Directors and shareholders can be the same person);
Minimum one Director shall be resident in India;
Benefits of section 8 company
Limited Liability is one of the benefits. If any liability rises, the personal assets of members of the company are not attached. Members of section 8 company are liable for unpaid shares held by them, that's all.
Greater Flexibility in company law when it comes to appointing company secretary or meeting formalities.
Section 8 Company is its Separate Legal Identity which means the company and its members have completely distinctive identities.
Income Tax Exemptions to Section 8 Companies is another important feature when we say benefit. The entity must be registered under 80G and 12A for the income tax benefits. You can read this article here to know about 12a and 80G.
FAQ:
Que- What is the definition of section 8 companies as per the company's act 2013?
Under the Companies Act, 2013, (2013 Act), section 8 companies are limited companies which is licensed by the central government (CG) where it:
a) Has in its objects the marketing of commerce, art, science, sports, education, research, social welfare, religion, charity, protection of environment or any such other object;
b) Intends to apply for its benefits, if any, or other income in promoting its objects; and
c) Intends to prohibit the payment of any dividend to its members. A section 8 firm may operate, in terms of the CG license, without the addition to its name of the word "Limited", or "Private Limited".
Que- Can Section 8 company issue shares?
Yes but these companies can be formed without share capital as the donations funds are received which they use for objective fulfillment.
Que- Is Section 8 company a private company?
Section 8 company can be a private limited, LLP or public limited as long as it follows the prescribed rules of a section 8 company which is governed by the company's act 2013
Que- Can a Section 8 company be converted into another type of the company?
Yes, after complying with relevant rules prescribed by company law. But it cannot be converted into one Person Company
Que- Can Section 8 Companies claim full tax exemption?
Yes but only after approval from income tax. They must be registered as 12A and 80G to avail of benefits. You can go to CA Services Online to understand the complexities of this.
Que- Can section 8 Companies issue dividends to its members?
No. They have to apply their profits towards the furtherance of their objectives.
POPULAR ARTICLES
Click Here: COMPANIES FRESH START SCHEME, 2020 (CFSS-2020)
Click Here: Types of Business Entities in India
Click Here: INCORPORATING A COMPANY IN INDIA
Click Here: ALL ABOUT COMPANY REGISTRATION IN INDIA
CALL Us to Know more about Scetion 8 Company: 7065818801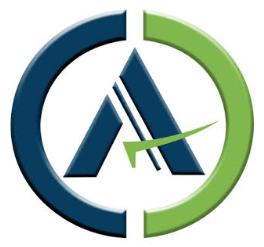 Chartered Accountant by profession, CA Sanket Agarwal has an experience of above11 years in Cross Border compliance , Import Export , International Taxation & is a passionate content creator.