The Indian economy is based on Small Business startup. Also, Company Registration is important for all businesses. The Indian government acknowledges the significant contribution made by Small Business startup
and works to support them through various subsidy programs and initiatives. We at Caonweb examine how to start a small business in India in this post and tell about Online Company Registration in detail.
Business Entity: Which Small Business startup is best?
Due to the simplicity of compliance, the majority of small enterprises in India are founded as sole proprietorships or partnerships. However, the Government of India introduced LLPSs Company Registration in India in 2008 through the Limited Limited Partnership Act, 2008 to provide limited liability protection and the creation of a registered organization. As a result, small firms can form an LLP Online Company Registration to take advantage of extra benefits including limited liability protection, simple access to bank financing, simple company transferability, etc.

The ideal entity for small enterprises with fewer compliance needs is an LLP, which also does not need an audit if the annual sales turnover is smaller than Rs. 40 lakhs and the capital contribution is smaller than Rs. 25 lakhs. A private limited company can be incorporated if the Small Business startup has significant investments in machinery or equipment that are projected to surpass Rs. 25 lakhs or if the company will have an annual sales turnover of more than Rs. 40 lakhs.
Types of Small Business startup Registration In India
The first step in starting any kind of business is to register it. The choice of the appropriate organizational structure is, however, the most crucial factor. You can make different types of Small Business startup in India. Which are followed by Online Company Registration :
Sole Proprietorship Company
OPC Company
Partnership
Limited Liability Partnership
Public Limited Company
Non-Banking Financial Corporation
Joint Hindu Family Business
NGO Organization
Our Industry expert Mr. Sanket Agrawal (The best Tax consultant near me) can help in registering all these companies word wide like India, Dubai, Hong Kong, etc.
Choosing a business entity type: Online Company Registration
Each and every entity, though, has unique benefits and drawbacks. As a service startup, pick a proprietorship company. If you have partners and them all desire to keep their current careers at other companies, pick a partnership firm. And simply test their company concepts. When you wish to launch a long-term business, you might opt for a Private Limited Company.
Additionally, your concept has already undergone testing and is in need of finance. Additionally, if your budget for small business registration is less than Rs. 10,000, choose an LLP. You can, however, take advantage of all the company features with ROC through this organization. When you are a single owner and wish to take advantage of corporate advantages, you can finally form OPC.
Business licensing
A small business can obtain one or more of the following business registrations in addition to tax registrations when the necessity arises.
To simplify the process of registering small enterprises simple, the government has launched Udyog Aadhaar in place of MSME registration. Small enterprises can register for Udyog Aadhaar in order to participate in the government's several small business-focused programs.
Trademark registration can aid a small firm in safeguarding its brand and marketing expenditures.
Import Export Code, also known as an IE Code, is necessary for companies that import or export products from India. It's optional to register for IE Code.
Once a small business has more than 20 employees, it must register with the ESIC Registration.

Caonweb can help in any type of small Online Company Registration and incorporation. It's the leading Online Ca services provider in India.
FAQ:
Q-How do I set up myself as a small business?
Run a market analysis
Prepare a business plan.
Finance your company.
Pick a location for your company.
Decide on a corporate structure.
Choose a name for your company.
Register your company.
Business Licensing and registration.
Q -How do I start a beginner business?
Starting a business requires research, intelligence, self-assurance, and a certain amount of courage. You'll want to know: How can I launch my own company without any funding? What tools are appropriate? Do I have the finest advice possible?
Q -What registration is required to start a business?
MSME Registration
Udyog Aadhar Registration
Shop And Establishment License
Import Export Code Registration
Q-Can I start a small business with no money?
More than ever, there are plenty of private equity firms and angel investors looking to fund the next big idea, so starting a business no longer requires having money.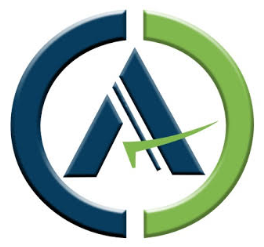 The CAONWEB Team comprises qualified chartered accountants and experienced investment experts who are passionate enough about finances to bring you the best advice and tips on everything related to your hard-earned money.