The Indian government's primary focus has always been food standards. For all types of food company operators in India, the FSSAI registration has been formed in order to uphold all these criteria for public health and safety. We will go through every significant part of the Online Food License in India in this blog.
FSSAI registration/ Online Food License: what is it?
A requirement that safeguards the security of food goods provided or produced by various establishments in India is FSSAI registration. Essentially, it is a certificate of food safety provided by the relevant Indian food authority. The Food Safety and Standards Authority of India (FSSAI), which is governed by the Food Safety and Standards Act of 2006, is the entity in charge of overseeing food security.

Before beginning any food business operation in India, an Online Food License must be obtained. Every trader, producer, and restaurant engaged in the food industry is required to receive a 14-digit license number that is printed on their food items. If you find a problem with your Online Food License get connected with an expert Ca like Mr. Sanket Agrawal. He has helped several food businesses worldwide with legal Online FSSAI Registration.
According to the guidelines of the Food Safety and Standard Act of 2006, people or organizations are required to obtain an FSSAI Registration or License like All types of Food Manufacturers, Food Packaging units, Food Storage units, etc.
Three FSSAI registration categories: Register Now
1. Basic FSSAI registration: Petty food business owners are required to complete a Basic Online FSSAI Registration. Additionally, it is known as the Basic FSSAI License. It is only available to companies with annual sales of up to Rs. 12 lac. This group of people includes practically all petty retailers, traveling salespeople, hawkers, and temporary stall owners.
2. State FSSAI registration: A state FSSAI license is required for any food business with a yearly turnover of between Rs. 12 Lac and Rs. 20 Cr. An FSSAI State Manufacturing or State Trading license has the same turnover limits.
3. Central FSSAI registration: This license is required for food businesses with annual sales of more than Rs. 20 Cr. if they trade, manufacture, or store food for longer than what is allowed by law.

Why is an Online FSSAI Registration required?
Since food directly impacts customers' health, it is regarded as a delicate matter. Because of this, the FSSAI adheres to tight guidelines for food safety. You are accountable for ensuring that your food product is healthy and safe in every way.
Verification of the food also happens at registration time. So, in order to obtain an Online Food License the registration must be successful. Only after that is it established that your food is safe to eat.
An Online FSSAI Registration main function is to chemically test the food that an establishment serves its patrons so that they don't receive contaminated or dangerous food. Allegations of food adulteration and the use of cheap, dangerous substances are common in the food industry.
You need not deal with these types of allegations if you have a food license. The FSSAI license is proof that your food is both safe and harmless. It is perfectly safe to eat and has no health risks.
With the assistance of the top Online Ca services and FSSAI experts, Caonweb, you can register with the FSSAI under any of the three categories. You can do Online FSSAI Registration without making any further efforts by visiting our website, https://www.caonweb.com/and filling out our form. We are the best Tax consultant near me service provider in India.

Add FAQ: 32
Q-How long would it take to obtain an FSSAI registration?
A basic FSSAI registration can be acquired in 7–10 days. A State and Central license may require up to 30 days to process.
Q-Can a company have 2 FSSAI licenses?
For each site where you operate your business, you must obtain a separate FSSAI licence.
Q-Who is eligible for FSSAI registration?
For all forms of food business operators in India, including transporters, wholesalers, producers, and caterers, an FSSAI registration or license is required. There are three different registration options depending on the type of establishment or business and the yearly turnover.
Q-What are the stages of FSSAI registration?
By completing and submitting Form A for Basic license Registration on the FoSCoS site, FBOs can receive FSSAI registration online. FBOs wishing to register offline may do so by submitting Form A or Form B to the Food and Safety Department.
Related Blog: How to Apply for the Fssai Registration in India?
Related Blog: All You Need to Know About FSSAI Registration Online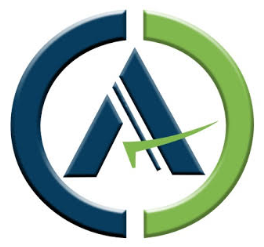 The CAONWEB Team comprises qualified chartered accountants and experienced investment experts who are passionate enough about finances to bring you the best advice and tips on everything related to your hard-earned money.