The Online Trademark Registration connected to brand-building elements, such as emblems, logos, and corporate names, are regulated and governed by trademark laws. These are essential components of the modern business environment because they help organizations in safeguarding their brand identities and fending off imitators and fraudulent goods. Industry expert Mr. Sanket Agrawal (Online Ca services provider) can help in registering all these companies' words, logos, names, etc as Logo Registration or Trademark Registration.
Describe a trademark.
Any logo, symbol, word, or combination of words, symbols, and numbers that distinguishes a brand from others on the market is considered a trademark. Furthermore, Trademark Registration or Logo Registration prevents rival companies from using identical names or logos, making it a crucial piece of intellectual property for a company. Additionally, they help businesses create a thorough brand identity by letting shoppers connect different visual cues with their goods.
These indications develop into the brand's unique selling qualities over time, helping in the rising popularity of its goods. Additionally, it enables companies to set themselves apart from rivals.
For startups recognized as MSMEs under the Udyog Adhaar Scheme, the Department for Promotion of Internal Trade and Industrial Policy recently lowered the filing fee for Online Trademark Registration in one class by 50%.
The Purposes of a Trademark / Logo Registration
Assists with identifying a good or service.
Gives brands the right to use distinctive graphic components exclusively.
Connecting it with a reputable manufacturer ensures the quality of the goods and the service.
Helps to sell and promote goods or services.
Protects consumers from fake and imitation goods legally.
Enables the introduction of a product into new markets and market segments.
Improves the company's reputation for reliability, integrity, and goodwill.
Many types of trademarks for Online Trademark Registration:
The following are some examples of trademarks that businesses or brands may register-
Letters, a picture, a 3D shape, etc.
Markings in the audio format sound.
Letter and number combinations are used to represent a brand.
The brand's name.
Graphic design or a Logo Registration.

The benefits of Online Trademark Registration are as follows:
Protection against the unethical competition
Trademark registration or Logo Registration can be a powerful tool in the fight against unfair competition. Today's market is flooded with imitators and counterfeiters who take advantage of dishonestly using brand names for their own gain. An effective deterrence against such unfair competition is a registered trademark. The trademark owner has recourse under the trademark statute in the event that a third party uses his or her mark without authorization or copies it.
A registered trademark is under the sole control of its owner. For all other goods falling under the class(es) listed in the application, the owner may use the same trademark. The owner also possesses sole ownership of the trademark and the right to prevent anyone from using it in the class(es) for which it has been registered. Additionally, it gives the owner the authority to bring legal action against any unauthorized infraction.
Develops Goodwill and Trust
Another advantage of owning a trademark is that it aids in the development of a brand's reputation for reliability and trustworthiness. Everyone is aware of the recognized quality of your goods and services thanks to the trademark. When a brand is well-liked by customers, trust and goodwill in it rise. It aids in developing devoted, lifelong customers who consistently choose one brand over another.
Customers will have no trouble finding your products thanks to trademark registration. It sets your product or service apart from those of your rivals while also acting as a powerful marketing tool. Furthermore, this is due to the fact that your trademark or logo embodies the mission, standards, and distinctiveness of your company.

Conclusion
Use of the ® Sign after Online Trademark Registration. After a trademark has been registered, you can use the ® symbol on your logo to indicate that no one else may use the same brand. You have the right to file a lawsuit against a third party who infringes on your registered trademark. It's Simple to Register a Trademark Nowadays, it's simpler than ever to register a trademark with caonweb. Caonweb (Tax consultant near me) offers online services that make it possible to register a trademark.
Add FAQ:
Q – Can I protect my trademark by registering it before I start to use it?
Unregistered trademarks with earlier usage may be protected in India under common law since it is a first-to-use nation.
Q – How do you secure a trademark name?
Intellectual property rights provide protection for trademarks. Submitting an application for registration with the nationwide trademark registry and paying the necessary costs is the answer to your question.
Q – How long is a trademark protected?
Although it can differ, the typical duration of trademark registration is ten years. With the payment of further costs, it can be renewed forever. Private property rights are protected by court orders for trademarks.
📢Related Blog : PROCESS AND TIME REQUIRED FOR TRADEMARK REGISTRATION IN INDIA
📢 Related Blog : All about the process of Trademark Registration
📢Related Blog: HOW TO REGISTER A TRADEMARK LOGO?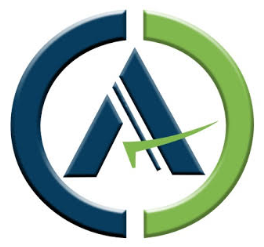 The CAONWEB Team comprises qualified chartered accountants and experienced investment experts who are passionate enough about finances to bring you the best advice and tips on everything related to your hard-earned money.