Introduction
In today's globalized business landscape, international trade has become a common practice for companies looking to expand their horizons. When venturing into international markets, businesses often come across various regulations and procedures that must be followed thoroughly.
One such crucial requirement is Ad Code Registration. In this comprehensive guide, we will explore about:
What is Ad Code Registration?
The documents required for Ad Code Registration
Ad Code Registration fees?
The online registration process for Ad Code Registration
How does ICEGATE play a vital role in this process?
Join us as we examine the world of Ad Code Registration with insights from industry expert CA Sakshi Agarwal, CEO of Caonweb , a leading business solutions provider.
1: Understanding Ad Code Registration:
What is Ad Code Registration?
Ad Code Registration is a unique identification number issued by the Directorate General of Foreign Trade (DGFT) in India. This code is mandatory for any business or individual involved in international trade transactions.
Why is Ad Code Registration Important?
Compliance: Ad Code Registration ensures compliance with foreign exchange regulations, making it an essential requirement for international trade.
Customs Clearance: It is necessary for customs clearance and the import/export of goods and services.
Bank Transactions: Ad Code is needed for all foreign exchange transactions, including payments and receipts.

2: Documents Required for Ad Code Registration:
What Documents are Needed for Ad Code Registration?
To initiate the Ad Code Registration process, certain documents are essential. These include:
PAN Card: Proof of the applicant's Permanent Account Number.
Adhar Card
IEC (Importer Exporter Code): A valid IEC issued by DGFT.
Bank Certificate/ AD Code Letter from Bank: A certificate from the applicant's bank confirming their account details.
Cancelled Cheque copy
KYC Documents: Know Your Customer documents for identity and address proof.
3: Ad Code Registration Fees:
Understanding Ad Code Registration Fees
The fees for Ad Code Registration may vary depending on Port chosen for AD Code.
4: Ad Code Registration Online Process:
How to Register for Ad Code Online
Visit the ICEGATE website and log in with your IEC details.
Select the 'Ad Code' option in the menu.
Fill in the required details and upload the necessary documents.
Submit your application for processing.
Once approved, you will receive your Ad Code.
5: ICEGATE Role in Ad Code Registration Process:
The Role of ICEGATE in Ad Code Registration
ICEGATE (Indian Customs Electronic Gateway) is an integral part of the Ad Code Registration process. It helps in the seamless exchange of information between customs authorities, DGFT, and banks, ensuring efficient customs clearance and compliance.
Insights from Industry Expert – CA Sakshi Agarwal, CEO of Caonweb
Expert Review
Sakshi Agarwal, CEO of Caonweb, emphasizes, "Ad Code Registration is a fundamental requirement for businesses engaged in international trade. It streamlines the foreign exchange process, making it essential for smooth operations. Our team at Caonweb is well-versed in assisting businesses with Ad Code Registration, ensuring compliance and hassle-free trade."
Conclusion
In conclusion, Ad Code Registration is not just a regulatory requirement but a vital tool for businesses looking to navigate the complexities of international trade. With the insights provided in this comprehensive guide and the support of experts like Sakshi Agarwal, CEO of Caonweb, you can streamline your business's international transactions and ensure smooth operations.
Act promptly – secure your Ad Code Registration today and unlock global trade prospects.
Call to Action
Ready to start on your international trade journey? Contact Caonweb today for expert assistance with Ad Code Registration and other business solutions.
FAQs
Q1: How long does it take to get an Ad Code registration?
A1: The processing time for Ad Code Registration may vary, but it typically takes 15 business working days , once you've submitted all the necessary documents.
Q2: Can an individual apply for Ad Code registration?
A2: Yes, both individuals and businesses can apply for Ad Code Registration.
Q3: Is Ad Code Registration mandatory for import and export transactions?
A3: Yes, Ad Code Registration is mandatory for all international trade transactions involving foreign exchange.
Q4: Can we have multiple Ad codes?
Multiple AD Codes and their corresponding accounts can be linked to a single Import-Export Code (IEC). Each of these multiple AD Codes must be registered within the system at any of the available ports. It is possible to select different ports of registration for each distinct AD Code.
Q5: Does the Ad code expire?
A5: AD Code registration has a lifetime validity. But, if an exporter ships from more than one port, whether in the same state or in different states, they must get an AD Code for each port. Here, the AD codes for each of these ports will be different.
Q6: How many digits is an ad code?
A6: 14-digit
The AD code is an abbreviation for Authorized Dealer Code. It is a 14-digit code which is obtained from the bank where the dealer has his current account. It is a fundamental document that traders need for customs clearance following import-export registration.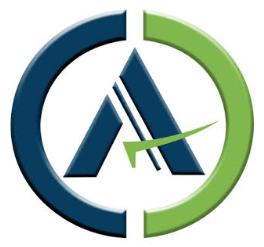 Chartered Accountant by profession, CA Sanket Agarwal has an experience of above11 years in Cross Border compliance , Import Export , International Taxation & is a passionate content creator.