Introduction:
The Certificate of Origin (COO) issued by the Directorate General of Foreign Trade (DGFT) is a crucial document for exporters. It confirms to the origin of goods and is often required by importing countries to determine eligibility for preferential tariffs and trade agreements. The certificate of origin (COO DGFT) has details regarding the product, its destination, and the country of export.
As, we find goods labelled as "Made in India" / "Made in USA "etc.
Table of Contents
In this comprehensive guide, CA On Web will navigate you towards:
About COO DGFT
Types of COO DGFT
The COO registration process
Benefits of COO Registration
How CA On Web can assist you in this effort
What is COO DGFT?
COO DGFT, also known as the Certificate of Origin, issued by DGFT, is a document that certifies the origin of goods being exported. It is an essential document for exporters, as it is often required by customs authorities in the importing country to assess the eligibility of goods for preferential tariffs or other trade benefits.
The certificate of origin (COO DGFT) has details regarding the product, its destination, and the country of export.

As, we find goods labelled as "Made in India" / "Made in USA "etc.
Types of Certificates of Origin
There is no standardized certificate of origin (CO) form for global trade, but a COO is normally prepared by the exporter of goods with basic details related to the product being exported, exporter, importer, tariff, and the country of origin. As, the exporter, has a complete understanding of the cross-border specific requirements of the importing country, he documents these details, gets the COO formalities done by a notary at a chamber of commerce, further, submits the COO certificate form with the shipment. The detail of requirements depends on the type of goods being exported and where they are being exported.
There are two types of DGFT Certificates of Origin
i.e. Non-Preferential Certificates of Origin and Preferential Certificates of Origin
Non-Preferential COO or Ordinary DGFT COO
Non-preferential COO Certificates also known as "ordinary COO," indicate that the goods do not qualify for reduced tariffs or tariff-free treatment under trade arrangements between countries.
If the country of exporter of goods has no trade agreement or treaty with the importing country, an ordinary COO will be needed. Or, if a particular product being shipped is excluded from tariff relief it must also be declared under Non-Preferential COO or Ordinary DGFT COO
Preferential DGFT COO
Preferential DGFT COO indicates that a free trade agreement or reduced tariffs exists between exporter and importing countries.

COO DGFT Registration Process :
Obtaining a COO DGFT involves several steps, and CA Sanket recommends understanding the process thoroughly:
Step 1: Determine Eligibility:
Before applying for a COO DGFT, ensure that your goods qualify for the certificate under the relevant trade agreement or preferential trade scheme.
Step 2: Online Application:
Visit the DGFT portal and complete the COO DGFT registration process. Provide accurate information about your business, the exported goods, and their origin.
Step 3: Documentation:
Attach the required supporting documents, including invoices, bills of lading, and any other documents specified by DGFT.
Step 4: Verification:
DGFT will verify your application and documents. This may involve scrutiny by customs authorities as well.
Step 5: Issuance of COO DGFT:
Once your application is approved, DGFT will issue the COO DGFT electronically. You can download and print the certificate for submission to customs authorities.
DGFT COO Online Application:
The DGFT COO online application process has streamlined the issuance of certificates. This digital approach offers convenience and efficiency to exporters, enabling them to apply, track, and receive COO certificates online.
Benefits of COO DGFT:
Preferential Tariffs: COO DGFT can help exporters qualify for lower or zero import duties in countries with which India has trade agreements.
Market Access: Some countries require COO as proof of origin for imported goods. Having this certificate can help you access markets that demand it.
Reduced Trade Barriers: COO DGFT simplifies customs clearance processes and reduces trade barriers, making it easier to export goods.
Common Digital Platform for COO DGFT:
The government has introduced a common digital platform to facilitate COO DGFT applications. This platform aims to provide a user-friendly and efficient experience for exporters.

CAonWeb and COO DGFT:
CAonWeb based in Noida, with renown Tax Consultant and industry expert CA Sanket Agarwal can assist you in the COO DGFT process:
Expert Guidance: Our team of professionals can provide expert guidance on COO DGFT eligibility, documentation, and application procedures.
Online Assistance: We can help you navigate the online application process seamlessly, ensuring accuracy and compliance.
Document Verification: CAonWeb can assist in verifying and organizing the required documentation, reducing the risk of application rejection.
Points to Remember
A certificate of origin (CO) informs about the country of origin that an imported good has come from.
The COO DGFT is often mandated by importing countries and included in trade agreements, as it is used to levy the appropriate import tax if any apply.
A COO can exist either in paper or digital format and must be approved by the requisite chamber of commerce or customs authority.
Preferential DGFT COO indicates that a free trade agreement or reduced tariffs exists between exporter and importing countries.
Conclusion:
Obtaining a COO DGFT is essential for exporters seeking to leverage trade agreements and preferential tariffs. It is a document that can open doors to new markets and reduce trade barriers. With the introduction of the common digital platform, the process has become more accessible and efficient. CAonWeb based in Noida, in collaboration with industry experts like CA Sanket, can guide you through the COO DGFT registration process, ensuring a smooth and successful experience.
Call to Action:
Ready to expand your export business and benefit from preferential tariffs? Start your COO DGFT registration today. CAonWeb is here to provide expert assistance and ensure that your COO DGFT application is accurate and hassle-free. Don't miss out on the advantages this certificate can bring to your international trade accomplishments.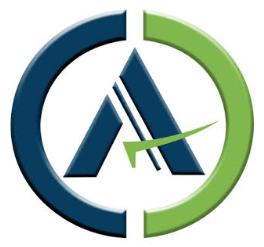 Chartered Accountant by profession, CA Sanket Agarwal has an experience of above11 years in Cross Border compliance , Import Export , International Taxation & is a passionate content creator.