In this competitive business era, it becomes utmost important to differentiate your goods or service from that of your competitor. Trademark registration serves the purpose and it helps to establish a unique identity of your product in the eyes of the customers. Brand protection is essential in the business world and trademark registration is one of the ways to do it.
Trademark registration in India is regulated under the rules & regulation specified in Trademarks act, 1999. Trademark registration gives an individual advantage over its competitors in the market & also gives your product a legal representation, uniqueness from competitors, helps in creating a brand value. This unique identification is given in the form of certain word, logo, symbol, character, numerals or a combination of these.
Who authorises trademark?
In India, a trademark is authorised by controller general of patents designs & trademarks which works under ministry of commerce & industry, Government of India. Trademark gives its owner the right to sue for loss of infringement & misuse of its patented trademark.
What is trademark registration process?
1.) Name search
Prepare a list of prospective name for your brand and choose one of them as per the availability.
2.) Documents
Supporting documents to be submitted with the trademark application form mentioned below:
Proof of Applicant: Aadhar Card, Driving License, Passport, Ration card or Voter's ID.
Brand Name & Logo: Must contain name of the brand for which trademark registration applied for.
Affidavit: Authorisation to use your personal data.
Signed Form TM – 48: Form for authorisation of an agent.
PAN Card and Address Proof of Applicant
3.) Filing a trademark registration application
(a.) Offline mode: You will have to personally move an application to the registrar office of trademarks in major cities such as New Delhi, Kolkata, Mumbai, Chennai etc. It will take around 15-20 days for you to receive the acknowledgment receipt.
(b.) Online mode: Here in through a e-registration mode, you will receive the acknowledgment receipt instantly. Once you have received the receipt you can use the "TM" symbol beside your brand name.
4.) Form TM-A
An application for trademark registration shall be made in Form TM-A & it shall be signed either by the applicant or his agent.
5.) Examination of trademark registration application
Once applied and application sent to the registrar, now he will examine whether you have followed certain conditions that you need to comply with or not.
6.) Registrar satisfaction
In the case of an application for trademark registration in respect of a large variety of goods or services, the Registrar may refuse to accept the application unless he is satisfied that the specifications mentioned are upto the mark.
7.) Trademark registration certificate
If there is no opposition from anyone within the stipulated time period of 90 days, then registrar will accept your application and subsequently your trademark certificate will be issued.
What is the time duration of getting trademark registration?
There is no specified time limit from the authorities of getting your trademark registered. It takes approximately 4-6 months to get TM registration but to get registered trademark "R", it could take one year or even more. But TM registration is good enough to protect your brand identity. This process could be completed in minimal time frame if your hire CA services for trademark registration.
FREQUENTLY ASKED QUESTIONS (FAQ's)
Q.) What are the different kinds of trademarks that can be registered?
The trademark registration could be a certain word, logo, symbol, character, numerals or a combination of these, based on this a trademark registration can be of following kinds:
Three dimensional mark
Hologram mark
Motion mark
Figure/Logo
Word mark
Others
Q.) What can apply of trademark registration?
An application for trademark registration can be applied by:
Individuals
Private companies
Limited liability companies
Public limited companies
NGO
Q.) How is trademark registration beneficial?
Goodwill
Brand Protection
Legal proceedings
Quality Assurance
Product Differentiation
Prevent unfair trade practices
Recognition to product/service
Edge over competitors in market
POPULAR ARTICLES
How to Register a Trademark & What Cannot Be Trademarked In India?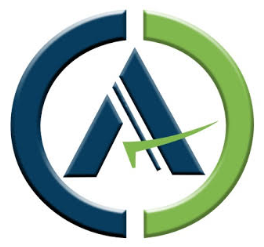 The CAONWEB Team comprises qualified chartered accountants and experienced investment experts who are passionate enough about finances to bring you the best advice and tips on everything related to your hard-earned money.