One needs to adhere to various rules, regulations and other technicalities that international trade has, to make one's business global. One of the mandatory requirement is Import export code.
What is Import export code?
Import Export Code (IEC) or Import Export License is a Ten digit alphanumeric code allotted which is same as your PAN No. (Exp. XXXXX0000X) and is issued by the Directorate General of Foreign Trade (DGFT), Ministry of Commerce, Government of India. No person or entity is allowed to export or import any article/ goods/ services etc. without having an Import Export Code (IEC) Number.
The validity of the Import Export Code is for lifetime and it is valid for all the branches or factories of the importer/exporter. IEC is a PAN based registration, therefore IEC code online would be issued against a single PAN number. In case there are more than one IECs allotted to any entity the same may be surrendered to the Regional Office for cancellation.

How do I register for Import Export Code (IEC)?
An application shall be filed online in the specified form along with the documents required to the Regional Authority of the Directorate General of Foreign Trade (DGFT) in the region where the office of the company is registered.
The person applying for IEC Code online shall get himself registered in one of the many form of business, for instance:
Proprietorship Firm Registration
Company Registration
Partnership Firm Registration
Cooperative Society Registration, etc.
In simple language, there should be a legally registered entity depending upon the requirement of the applicant who is getting the registration.
However there are some exempted categories of Import and exports, who are not required to take an Import Export License (IEC No.) For exp:
Ministries/Departments of the Central or State Government;
Persons importing or exporting goods for personal use;
Persons importing/exporting goods from/to Nepal or Myanmar exceeding certain limit;
Some Charitable Institutes; etc.

When is Import Export Code (IEC) Required?
When an importer/exporter has to clear his shipments/ send his shipments from the customs
When an importer/ exporter sends/receives money from abroad through banks in foreign currency.
What are the documents required for IEC code?
Documents required for Import Export Code or Import Export License are as follows:
Digital Photograph (3x3cms) of the Signatory Applicant
Self-Attested Copy of PAN card
Self-Attested Copy of Passport
A list of partners/directors along with address and phone number
MoA/AoA or partnership deed
Bankers Certificate or cancelled bearing the applicant entities name, Current Bank Account details;
There are various other documents required depending upon the form of your business, it is always advised to take assistance of an expert.

📢 Read more blogs: Top Reasons for Outsourcing Corporate Secretarial Services
Benefits of IEC Registration–
Export related incentives
For promoting Export government is providing several benefits on their exports from the DGFT, Export Promotion Council, Customs, etc.
DGFT has introduced IEC code online system of filing application along with some simple documents which made the process faster and easier.
The Code is based on the Permanent Account Number of the business organisation. Therefore, one PAN one IEC. 
Import Export license is a permanent code which is valid for life time till the business is in existence or till the registration is not revoked or surrendered.
There are no prescribed returns in case of IEC, hence no return filing requirement with DGFT.
Import Export code does not require renewal, once it is obtained it can be used by an entity for all export and import transactions.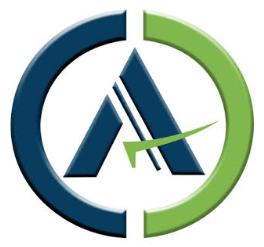 Chartered Accountant by profession, CA Sanket Agarwal has an experience of above11 years in Cross Border compliance , Import Export , International Taxation & is a passionate content creator.