Need FSSAI Registration Online? A business that is active in operations food-related or similar things for human consumption is issued a Food License by the government. Also, establishes the rules and regulations that must be followed by food business operators in India. Industry expert Mr. Sanket Agrawal (Tax consultant near me) has helped many companies for Food license Online 100 businesses in India, Dubai, and Hong Kong over the course of several years.
An Introduction to the FSSAI Registration Online
Most individuals are aware that their health and safety are helped to ensure by a licensed independent authority. Its official name is the Food Safety and Standards Authority of India, or FSSAI, and it is under the Ministry of Health & Welfare. The Food Safety and Standards Act of 2006's Sections 31(1) and 31(2) outline guidelines for the independent body's operations.

All food businesses involved in the manufacturing, storage, distribution, transportation, or retailing of food items must have an FSSAI license from the Food Safety and Standards Authority of India. The Food license Online is also issued by the State FSSAI Regulator or the Central FSSAI Regulator, relying on the nature of the firm.
The importance of the FSSAI Registration
All significant food industry owners must obtain an FSSAI license in order to operate legally in India, according to the FSSAI department. The following are some of the reasons why FSSAI Registration Online is needed:
FSSAI randomly checks FBOs' food licenses and takes stern action against those whose licences have expired or who do not have an FSSAI licence.
Because there is such a high level of public faith in the safety and quality of food, it has become even more important to maintain that trust. So, in order to maintain that confidence, licensing is crucial.
FBOs must print a 14-digit FSSAI License number on their food items to retain consumer trust.
By preventing food adulteration and the sale of sub-standard items, the FSSAI Registration Online ensures that food products are subjected to quality checks.

Simple Procedure for Obtaining an FSSAI Registration Online
Step 1: Complete Form A or Form B and submit it to the FSSAI.
The licence seeker must first submit Form A or Form B to the licencing authorities. The candidate must keep basic turnover and type of FSSAI Registration they are doing needs in mind while filling the form.
Step 2: FSSAI officers examine the applicants.
The application along with the relevant papers will be forwarded to the appropriate authorized and appointed officer for review.
Step 3: A FSSAI official examines the company location on-site.
The FSSAI body will send appointed officials to the firm to decide the level of compliance that the FSSAI advises. Any non-compliance in this area could result in the application for Food license Online being canceled.
Step 4: Application approval & granted
After the licencing board has granted approval to the application, the certificate will be sent to the licence applicant. After obtaining the certification, the business owner can go full rights with their operations.
Validity of Food license Online
The FSSAI Registration & license has a flexible validity period of one to five years. The fee of the licence would increase as the validity time extended. If the central FSSAI licence is not reissued within 30 days of its expiry date, sanctions may be applied. The procedure of renewing a food license is identical to that of applying for a fresh one.
Caonweb offers Online Ca services type of especially Food license Online. They make the process much easier and simpler to enroll now!!!
Add FAQ:
Q– Is FSSAI registration mandatory?
For all forms of food business operators in India, including transporters, wholesalers, producers, and restaurants, an FSSAI registration or licence is required.
Q -Is the FSSAI license mandatory for small businesses?
Yes, before beginning any food business operation in India, an FSSAI licence must be obtained if the annual turnover of more than Rs. 12 lakh. if your small business doesn't meet this turnover then you can operate a business without a license.
📢 Related Blog: How to Apply for the Fssai Registration in India?
Q -Who is eligible for FSSAI registration?
The following criteria must be met in order to qualify for the basic FSSAI registration with an annual turnover of less than 12 lakh. FBOs include wholesalers, dealers, food vendors, bars, restaurants, food storage units, Dhabas, restaurants, and hotels, etc.
Q-How long would it take to complete FSSAI registration?
In 7–10 days, a basic FSSAI licence can be obtained. A-State and Central license may take up to or more than 30 days to obtain.
Q -Is GST required with FSSAI Registration?
Yes, but the food businesses with an annual turnover of up to Rs 20 lakh are required to pay GST.
📢 Related Blog: FSSAI LOGO: IDENTIFICATION, LICENSE NUMBER & BENEFITS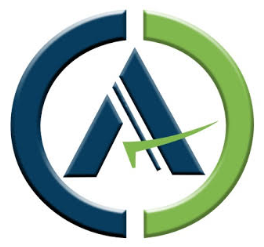 The CAONWEB Team comprises qualified chartered accountants and experienced investment experts who are passionate enough about finances to bring you the best advice and tips on everything related to your hard-earned money.