Dubai is one of the prime locations for 21st-century entrepreneurs to establish their business has the apt business legislation that will help to maximize your business growth. Incredibly attractive tax regime, business legislations, and the geographical advantage of the location makes the location more lucrative for new investors to come and set up their business in Dubai.
In the world banks, Ease of doing business report, 2020, UAE is ranked at 16th position amongst 190 participating countries across the globe. This makes Dubai ahead of 174 countries in the world making the business environment more attractive for new business setup in Dubai. A nourishing business environment is all it takes to thrive your business and make it a profitable venture in no time and Dubai exactly delivers the same.
Here is a list of some of the most profitable business in Dubai:
The list of top 10 business opportunities in Dubai is not exhaustive rather it is open-ended and includes another business sector. But here we will discuss some of the prominent business segments that are the most profitable business in Dubai.
1. Hotel Industry
One of the most profitable business in Dubai is the Hotel industry. Since every year Dubai host a number of corporate and non-corporate events there is always a huge demand for business professionals to go for a bulk booking. The hotel industry is also working in line with the tourism sector, if the tourist footfall is more in Dubai, there will spike in hotel bookings and vice-versa.
📢 Related Blog: HOW TO INVEST MONEY IN DUBAI
2. Oil, gas & petroleum
We all are well aware of the richness of the Middle East region in the oil & gas component. This region holds enough reserves of oil and gas that it can cater to the needs of all the countries put together. Therefore, a business setup in Dubai in the field of Oil & gas or any of its support services might prove to be a profit minting business in the future.
3. Event Management
Dubai is considered a hub of events. The industry is estimated to be $45 million. Multinational events such as Business expos, corporate exhibitions, trade shows, and wedding events hold a major part of events in Dubai. All you need is to have a composite event idea that showcases your prime skills will fetch good returns for your business.
📢 Related Blog: COMPANY REGISTRATION IN DUBAI
4. Travel & tourism
Dubai is a haven for tourists. There are several (tourism) business opportunities in Dubai such as shopping tourism, business tourism, sports tourism, cultural tourism & medical tourism, etc. Travel & tourism has emerged as one of the power industry has an annual economic turnover of $6.5 trillion. Starting a travel & tourism business enterprise is a profitable business opportunity in Dubai.
5. E-commerce
This sector has seen a sudden boost in recent years. The E-commerce sector is not as developed as in Europe, the USA, or any other western nation but the potential market size of Dubai is large enough to cater to the needs of potential e-commerce customers. Dubai has a wide population diversity due to which an industry like e-commerce will have a longer time frame as compared to any traditional business. This brings in huge business opportunities in Dubai for new Startups & entrepreneurs.
📢 Related Blog: SIMPLE STEPS OF COMPANY REGISTRATION IN DUBAI
6. Construction works
New buildings and skyscrapers are erected every new day in Dubai. This opens a huge opportunity for engineers and other professionals in the building and construction sector. Construction of high-rise buildings and skyscrapers in Dubai is not slowing down. A large number of business opportunities in Dubai are open for exploration to engineers, construction enterprises, architects, real estate developers, and other professionals. There is immense population growth in Dubai & it is expected to multiply as expatriates are looking for more business opportunities in Dubai to enhance their lives.
7. IT Company
Most of the Dubai free zones are specifically designed to promote & develop the IT sector industry in Dubai. Information & technology which is considered to be the backbone of almost every business enterprise hence, it needs much attention. To have an IT company formation in Dubai, an individual must possess a professional license to continue its business activities in the geographical sphere of Dubai. Therefore, it is advisable to have an experienced consultant who will guide you through the complete process of IT company formation in Dubai.
📢 Related Blog: HOW TO REGISTER A COMPANY IN DUBAI
8. Health & well-being
Dubai's population is incredibly health conscious. So much so that the emirate has a much larger contribution in UAE health and wellness market viz. worth almost $ 3 billion that is largest amongst all the Middle East countries.
Healthcare industry is rising not just in Dubai but at the global level, and there is an all-time increasing demand for young professional & skillful doctors to join the workforce in Dubai. Therefore, people from different nations are coming to explore various business opportunities in Dubai as it is comparatively less expensive than any other western nation.
9. Transportation
Dubai is considered as a connecting point between west & eastern countries; hence it is termed as a Middle East country. Transporting good to and from Dubai is much easy because of the apt infrastructural requirement which is conducive for such movement.
For example, Freight and cargo; Dubai is geographically in a very advantageous position that is connected by sea, land & air, making it the desired location for freight & cargo movement across borders. Freight & cargo is much needed as it assists manufacturers, traders & other businesses in transporting their goods overseas.
📢 Related Blog: 5 REASONS WHY YOU SHOULD SET UP A COMPANY IN DUBAI
10.   Business consultancy services
Business Consultancy services are required in every flourishing economy. These business consultancy services guide the budding Startups & entrepreneurs in the right direction to get the most profitable business in Dubai. Hire the most experienced professionals that will help you with company registration in Dubai.
Dubai is one of the most business-friendly nations amongst all its peers that have the aptest & convenient environment. Having a professional & experienced business consultant will make the complete process easier. CA ON WEB has the required experience & skills that will help you in making your business ideas a reality. If you want to grab the most exciting business opportunities in Dubai, then we will help you in doing that. Our experts are waiting to guide you in the complete process of company formation in Dubai.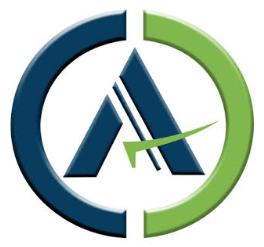 Chartered Accountant by profession, CA Sanket Agarwal has an experience of above11 years in Cross Border compliance , Import Export , International Taxation & is a passionate content creator.